Be Our Valentine: Looks To Love
Whether you have big plans or are spending the evening snuggled on the sofa, choosing clothes that make you feel comfortable and confident is a must.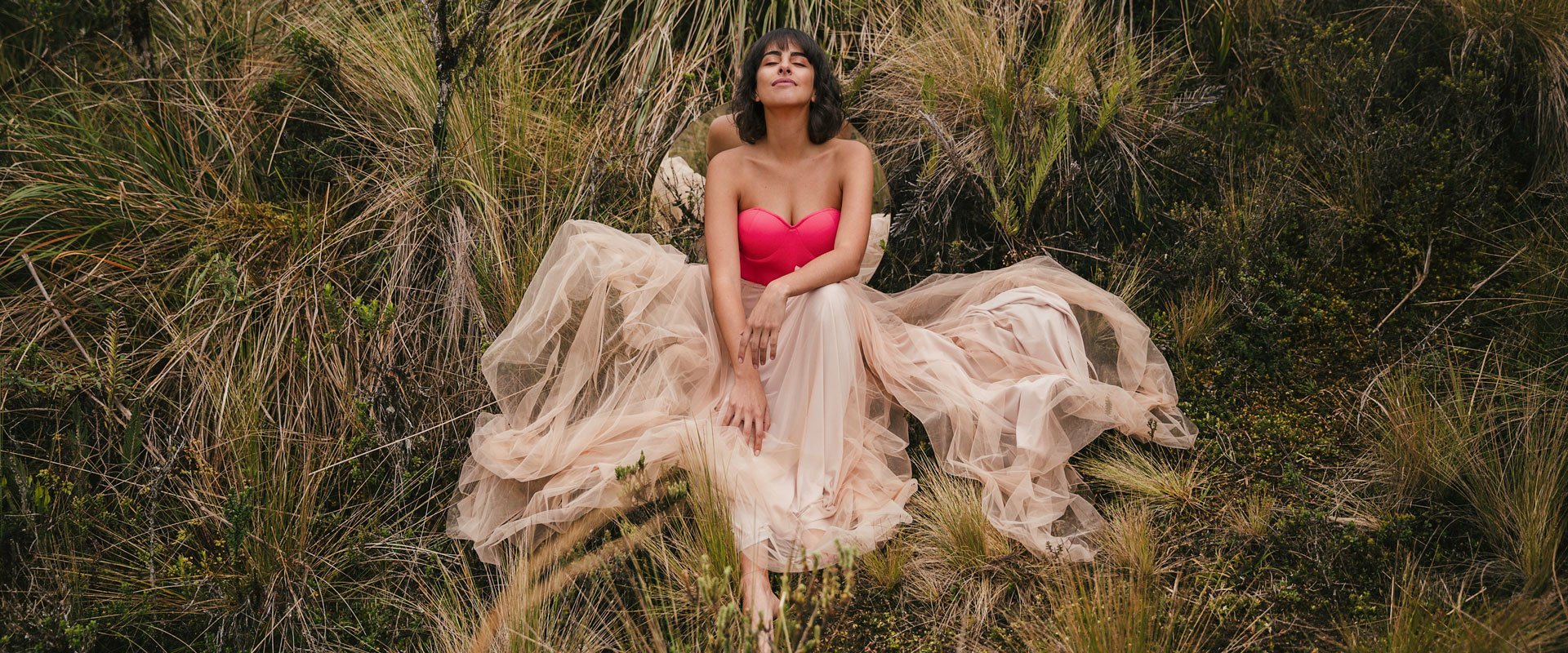 It's the season of love – for a significant other, for friends, and for yourself. Valentine's Day isn't always picture-perfect like in the movies, but we have to give it credit for serving as a gentle reminder of how important it is to cherish ourselves and the ones we love.
Whether you have big plans for a candlelit dinner or are spending the evening snuggled on the sofa with your pup and favorite romcom, choosing clothes that make you feel comfortable and confident is a must. To get those warm, fuzzy feelings flowing, we've curated some of our favorite pieces below for a Valentine's Day to remember. Treat yourself – there's no one who deserves it more!
Date Night: Romantic Maxi Set
A Valentine's date night is the time to go all in with flowy silhouettes and romantic prints that match the mood of the evening. Set hearts fluttering in our beautiful Martina Skirt and Martina Reversible Crop Top – the dreamiest ensemble for a formal dinner. With a delicate floral print and fluted ruffle-bottom hem, this gorgeous set exudes grace with every step.
Galentine's: Mini Dress
Speaking from experience, going out with the gals is honestly one of the best ways to spend Valentine's Day. Our flirty Lulu Mini Dress will not only put a smile on your face, but also be perfect for pictures as you pop champagne and snack on chocolate-covered strawberries. To finish the look, add some eye-catching earrings and strappy heels.
Day Date: Midi Dress
Casual and comfortable, yet still elegant, our new Emiliana Dress brings a ray of sunshine to your February. Wispy butterfly sleeves and a pastel floral print exude freshness while the midi-length keeps you cool and comfortable. Depending on the occasion, you can also dress Emiliana up with some heeled sandals, or down with sandals or flats.
Cold Weather: Colorful Vest & Jeans
If you're located somewhere chilly, you can still look chic for Valentine's Day while staying toasty in a colorful puffer vest. Our Eve Reversible Vest makes a statement with its gorgeous floral print on one side and solid blue on the other. For Valentine's Day style, we'd wear it with a black or white turtleneck underneath and black, white, or blue jeans. This way, it will remain the hero piece of your look without clashing with other colors or patterns.
Cozy Night In: Lounge Pants & Tee
There's something to be said for a Valentine's in where you can prioritize self-care and catch up on beauty sleep. To make your night feel special, you can practice dopamine dressing with an outfit that makes you feel happy. Paired with your favorite tee, our comfy, stretchy Clarita Pants make for a cozy lounge outfit. With 1970s-inspired floral-printed Lycra, these pants will make you want to get up and dance around the house to your favorite song.
No matter what your plans are to celebrate, we hope these colorful Valentine's Day looks have you feeling the love!